There is a role for everyone in surf life saving, from 5 years of age to 105! You can become a lifesaver, a trainer, an administrator, an event manager, a Nippers age manager - everyone has something to offer surf life saving. By joining our club you will not only meet many new people, but have many opportunities for training and skill development and get to enjoy the beach in a whole different way, you will also be contributing to the safety and security of your local community.
We are always looking for committed volunteers to become life savers and patrol the beach. The course incorporates basic first aid, swimming and fitness, beach safety and marine theory to prepare you for a number of situations you might encounter both on and away from the beach. When you become a life saver, the skills you learn will last a life time and you never know when they will come in handy. However, if being on patrol is not for you - you can always contirbute by becoming an associate member (without patrol responsibilities). Associate member are generally social members who have access to the club facilities (but not water-related equipment such as surf skis, boards, etc) although many of our associate members also contribute to the club by serving on committees, as officials in surf sports competition, as age managers of the Nipper program and as volunteers in many other aspects of our club. If you are lucky you may even be chosen to fulfill the coveted role of BBQmeister!
The Bronze Medallion
If you do wish to become a life saver, you need to complete your SLSA Bronze Medallion and Certificate II in Public Safety (Aquatic Rescue). Before you begin your course to become a life saver, you must complete some pre-requisites. One of the pre-requisites is completing a 400 metre pool swim in less than 9 minutes. The swim must be witnessed by a SLSA Assessor using the Pool Assessment Swim Form.
Assessment is through demonstration, presentation and application of all elements of competency. Participants will be required to complete activities that may include role-plays, oral and written questioning, practical demonstrations and performing scenarios.
The course itself covers a range of topics and information you will require for patrols including: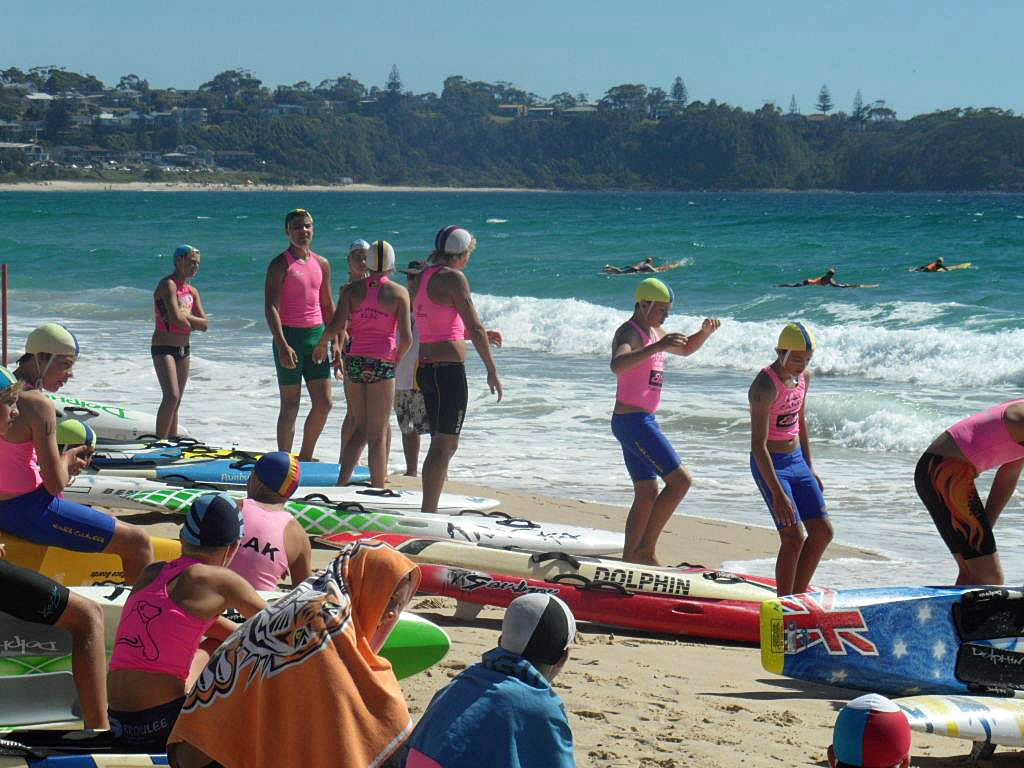 Safety and well being
Surf awareness and skills
The human body
Resuscitation
Defibrillation and basic oxygen
First aid
Radio operations
Communications
Rescue techniques
Carries and supports
Patrols
You must be older than 15 years of age to complete your Bronze Medallion. Younger people (13 to 15) who want to become a life saver can complete their Surf Rescue Certificate and assist in patrols until they are old enough to take the Bronze.
Your Commitment to life saving
Once you have completed your Bronze Medallion Training you will be assigned to a patrol team at Pambula Surf Life Saving Club. Each patrol team is assigned a patrol which will either be in the morning (including setting up) or in the afternoon (including packing away). Members of the patrol team are expected to attend their patrol in full uniform and carry out patrolling duties learnt in their training - including rescues and administering first aid.
When you become a life saver, the skills you learn are skills for life. The course will give you knowledge which can be applied in a number of situations on the beach, on the road, at home and in the workplace. If you complete your Bronze Medallion training at the Pambula Surf Life Saving Club you will not only become a life saver, you will become part of our club community.
Since 1914, the Pambula Surf Life Saving Club has established a close knit community of like-minded people. With a number of social events and activities throughout the year, becoming a life saver is heaps of fun and gives the opportunity to make new friends and make a valuable contribution to the community.
The following flyer is from Surf Life Saving and describes the processess involved to join, or renew a membership.