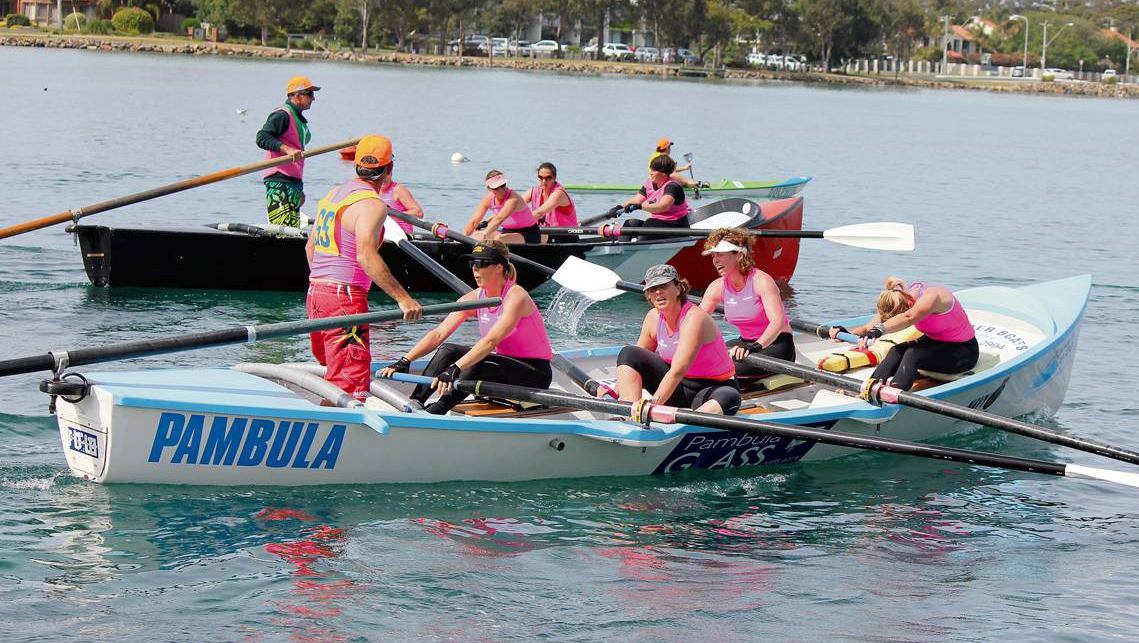 The 'Club to Pub' race returns on Saturday September 24th, 2016!
Click here for a link to the entry form.
Click here for a link to the flyer.
Boat Crews
All boat crews will consist of five members from the entering club, who are eligible to compete under SLSA rules. No substitutions are permitted during the race, but any five of the crew may sweep or row as long as they satisfy the requirements for their age division. Rolling seats are permitted for the event. Crews "nudging"the sweep oar of the boat in front of them, will be warned once, and then will be penalised if the action continues at the discretion of the race referee. Crews must give each other turning room on the buoy turns. Channel markers within Merimbula Lake must be followed, or crews will be disqualified. Good mannered boating etiquette should be followed at all times.
Paddlers
Competitors must be 16 years of age.
All competitors are required to wear only Australian Standards PDF 1 or 2's; entrants will be required to wear appropriate clothing for all weather conditions.
Channel markers within Merimbula Lake must be followed and the race referee's decision is final.
Ski Paddlers are not required to be Surf Life Saving Members.
Men's crews and ski paddlers will start first. If there are enough clubs that require using their boats again, we may delay the start of the women's events to allow enough time to return the boats, by road, back to the start.
The race finishes at the Merimbula Jetty opposite the Lakeside Pub, after which all craft will continue on to the boat ramp to be loaded on to trailers. A debriefing will be held at the Lakeview Hotel directly opposite to the Jetty where food and refreshments will be available. Crews are expected to attend.
Presentations will continue at the Lakeview Hotel after the debriefing as the time and situation permits. Times will be decided on the day and an announcement will be made. Prizes will be awarded by lucky draw to give all participants a chance to receive a prize, however, winning participants must be in attendance at presentations to receive their prize.
Below is the fair weather course outline which can also be downloaded from HERE

Below is the unsafe sea conditions course which can also be downloaded from HERE